Come and contribute to this wiki for more content, and english. This wiki is pretty much dead, but you can check out the other wiki if you would like to help contribute. It is currently under constuction, and help would be appeciated. The creator of this spanish wiki also is not active anymore.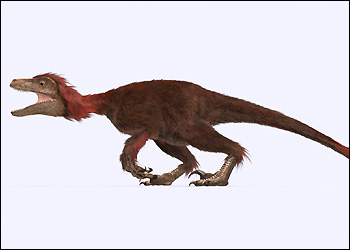 | | |
| --- | --- |
| Nombre | Pyroraptor olympius |
| Pyroraptors Conicidos | Pod |
| Apariciones | Las Aventuras De Pod |
| Cuando Vivio | 80-65 milliones de años |
| Donde Vivio | Francia |
InformacionEdit
El Pyroreptor era un cazador velos,con garras,dientes afilados y una altura de casi 2.5m de alto.Se cree que cazaba en grupos organizados,capaces de matar a dinosaurios que lo doblaban en tamaño.Pod en su Episodio.
Apariciones 
Las Aventuras de Pod(Dinosaurio Protagonista).
Ad blocker interference detected!
Wikia is a free-to-use site that makes money from advertising. We have a modified experience for viewers using ad blockers

Wikia is not accessible if you've made further modifications. Remove the custom ad blocker rule(s) and the page will load as expected.