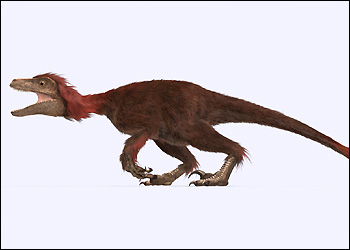 | | |
| --- | --- |
| Nombre | Pyroraptor olympius |
| Pyroraptors Conicidos | Pod |
| Apariciones | Las Aventuras De Pod |
| Cuando Vivio | 80-65 milliones de años |
| Donde Vivio | Francia |
InformacionEdit
El Pyroreptor era un cazador velos,con garras,dientes afilados y una altura de casi 2.5m de alto.Se cree que cazaba en grupos organizados,capaces de matar a dinosaurios que lo doblaban en tamaño.Pod en su Episodio.
Apariciones 
Las Aventuras de Pod(Dinosaurio Protagonista).
Ad blocker interference detected!
Wikia is a free-to-use site that makes money from advertising. We have a modified experience for viewers using ad blockers

Wikia is not accessible if you've made further modifications. Remove the custom ad blocker rule(s) and the page will load as expected.