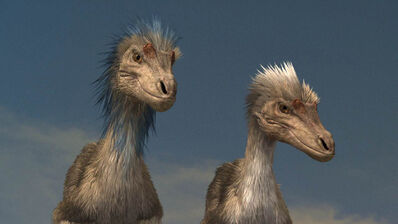 Su nombre significa:rapido cazador o saqueador 
                                                 Periodo:fines del Cretaceo (84 millones de años atras)
                                                 Ubicacion de sus fosiles:China,Mongolia,Ex Union Sovietica
                                                 Alimentacion:Carnivoro
                                                 Presa Favorita: Protoceratops
Depredador de dos patas,delgado,rapido y de 2 mts. de largo.Dueño de un cerebro relativamente grande para su cuerpo,largos brazos y garras como dedos.Poseia dientes afilados,largas patas y una cola rigida.Tenia el tamaño de un lobo actual y cazaba en grupo.
El Viaje de Tip (Dinosaurio Protagonista)
Ad blocker interference detected!
Wikia is a free-to-use site that makes money from advertising. We have a modified experience for viewers using ad blockers

Wikia is not accessible if you've made further modifications. Remove the custom ad blocker rule(s) and the page will load as expected.